This Page Is Under Updation
Through our 100% independent affiliate company Ground Support Equipment DMCC.
Evans Airport Solutions | NKI (EAS)

Evans Airport Solutions | NKI has built an experienced project organization. The track record, designs and quality of EAS' work have won the appreciation of many airports across the globe.

Counters
Evans | NKI's CONTACT™ counters are the optimal combination of CNC processed compact laminate panels and stainless steel elements. The compact, flexible design has many options that are easy to customize to meet customer requirements. All standard counter equipment fits into the Evans | NKI's CONTACT™ counter series.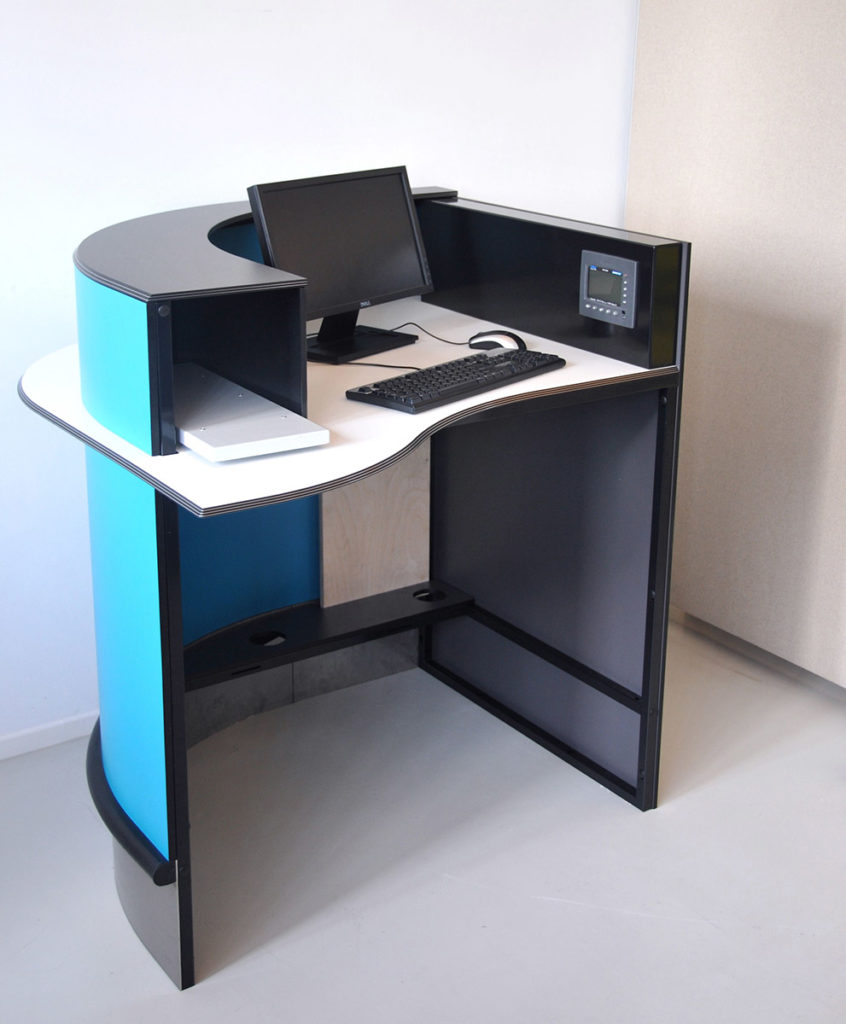 The INVITE™ series is manufactured with specialized tools to curve the front panels creating their unique shape and design. Evans Starlite™ material with aluminum layers for worktop and countertop give the INVITE™ counter program its unique design touch. These counters can be transported flat packed for easy on-site assembly.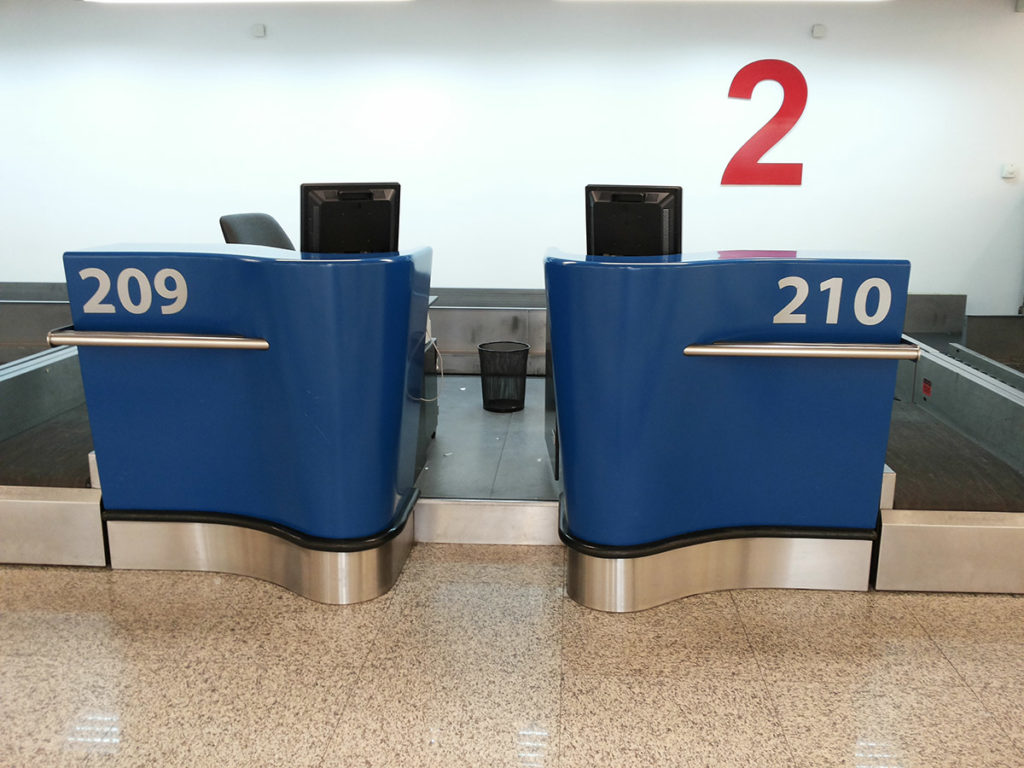 Evans | NKI's Contour counters are Evans' top line counters for the most exclusive airports. Contour counters give your airport dignity, style and enhance the passenger experience. Offered with a 10 year warranty on the Glass Reinforced Plastic (GRP) material, these counters are manufactured with premium quality stainless steel hand bars and skirting and with a heavy duty rubber protection bumper.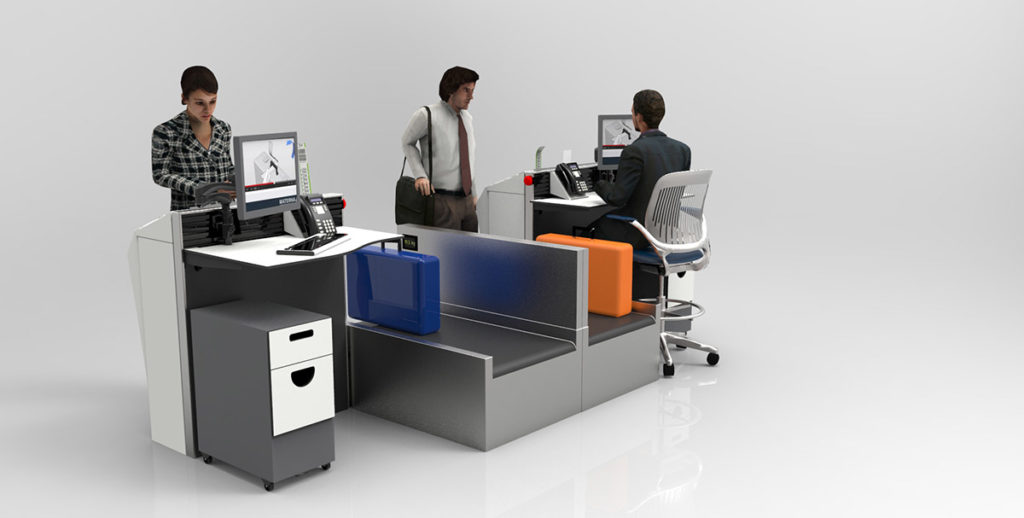 Evans | NKI's DUO-CHECK™ allows passengers to self-check-in and to drop off their own baggage. DUO-CHECK™ offers an airport maximum flexibility while maximizing revenues by reducing overhead. DUO-CHECK™ is unique in the current marketplace as it can operate in both 'Self Check-in' (CUSS/CUPPS/SUPPS) and 'manned Check-in' (CUTE).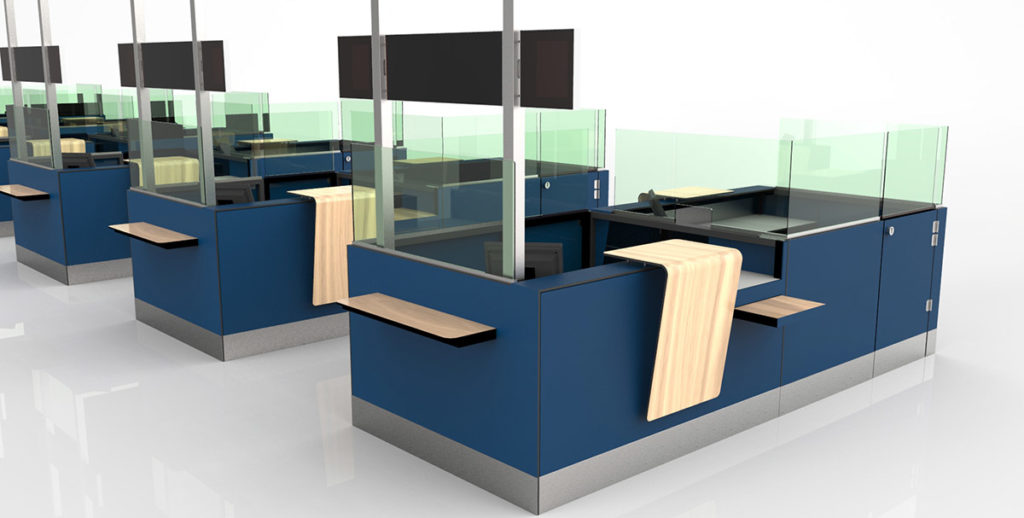 Each airport has its own personality, branding and procedures that ensure each passenger travels safely and with comfort. The EAS booths are designed with these in mind and are just as unique as the airports themselves.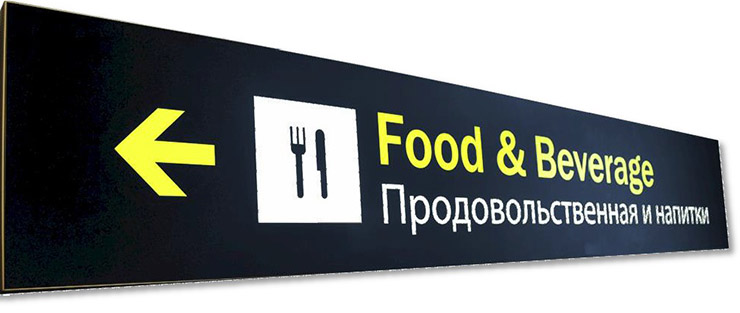 Evans Airport Solutions | NKI designs, manufactures and installs the complete signage package at airports worldwide. EAS | NKI provides or assists in passenger flow analysis and develops complete layout plans and flow programs in combination with graphic layout and engineering. EAS | NKI signs have high-efficient LED with superior graphics and anti-glare surface finishing.
There are five main groups of signs: DIRECTIONAL, INFORMATION, ADVERTISING, STATUTORY & WARNING, and IDENTIFICATION signs. Each sign has its own design challenge and EAS | NKI can advise and manufacture all five sign types in high quality.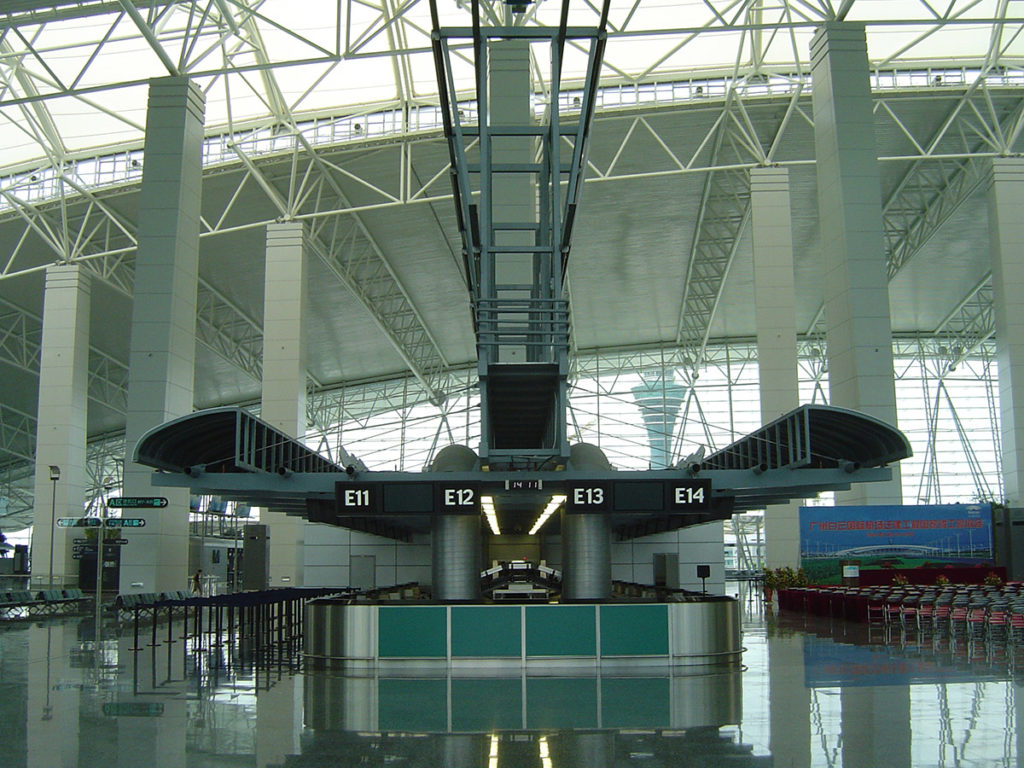 SKYVIEW™ is a family of canopy systems offering a stylish, elegant addition to any passenger terminal.
SKYVIEW™ enhances the appearance of the terminal and provides a visual indicator of the Check-In area within the terminal. The overlap of design elements between EAS counters, EAS | NKI C-SEAT™ program and SKYVIEW™ creates a unified corporate image for airports and enforces the airlines identity.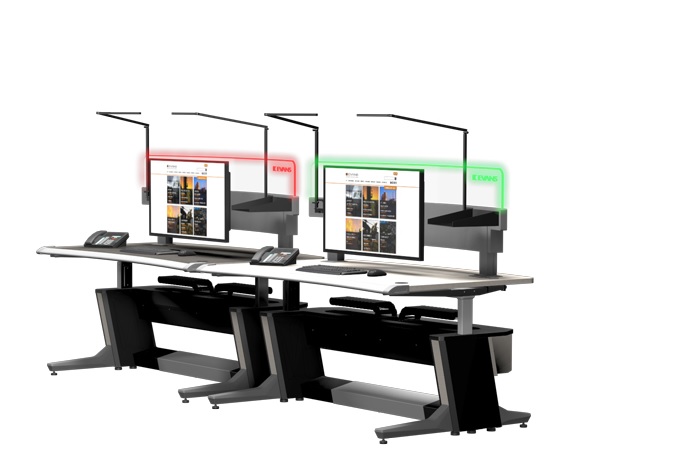 AlarmLincTM lifts situational awareness to a whole new level by bringing style and sophistication to visual monitoring systems. AlarmLincTM large display panels are unobtrusive during normal operations but provide prominent visual alerts in escalated states. Varying levels of alarm are now easily identified 'at a glance' providing a clear picture of a room's activity at all times. The flexible and customizable AlarmLincTM is the future of visual monitoring systems.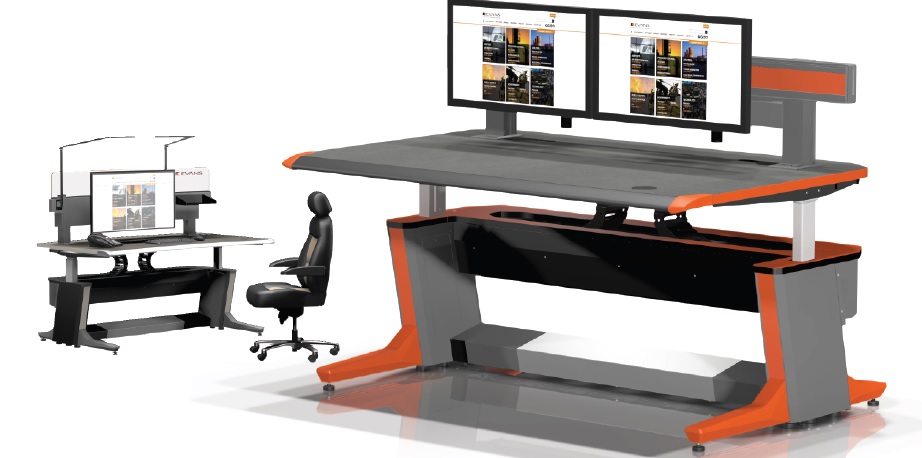 Strategy Air™ Sit-Stand is a fully scalable solution for control rooms that take advantage of remote server technology. The innovative cable management system allows the console and the operator to be free from IT infrastructure and unsightly cables while offering long-term durability, functionality and a modern look and feel.
Through our 100% independent affiliate company Ground Support Equipment DMCC. As the world's leading queue management specialist, Tensator offers a wide range of products that showcase the quality workmanship that has been their hallmark since 1881.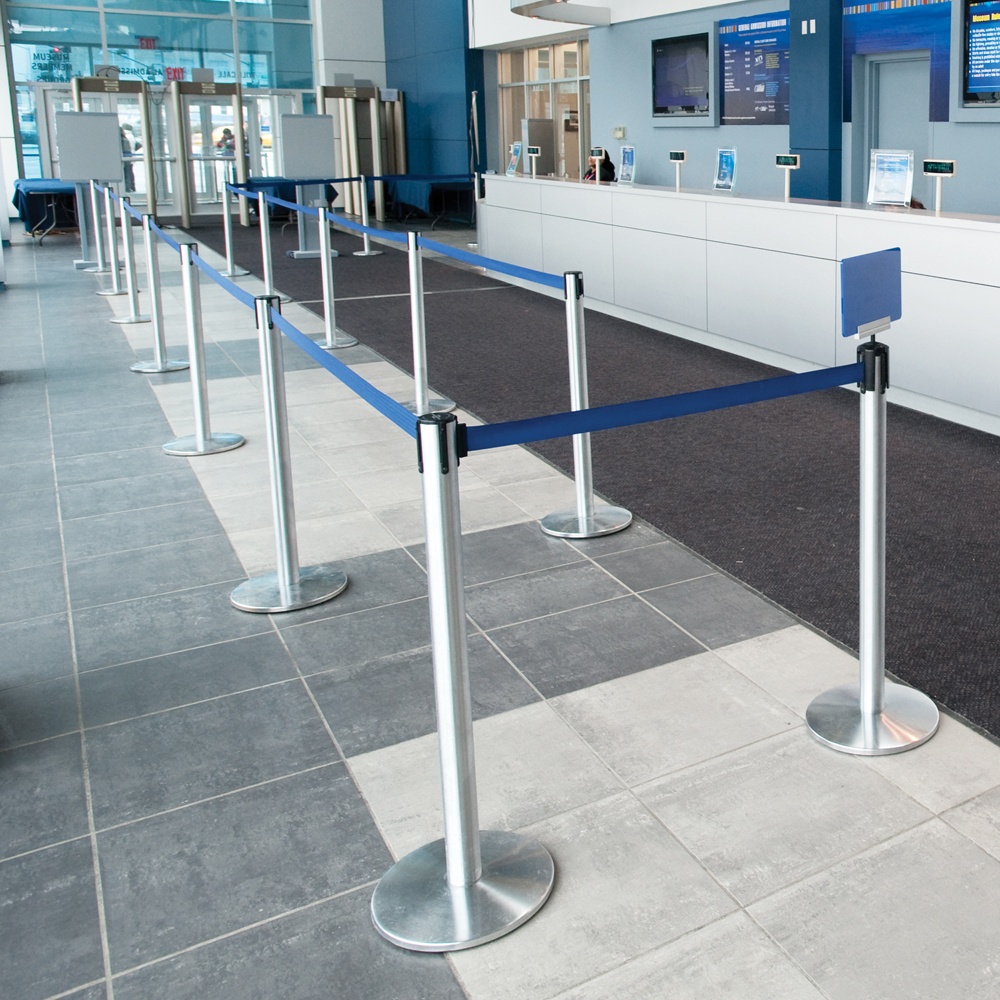 Tensabarrier® is one of the safest barriers on the market; it has a patented braking system that slows the retraction of the webbing, eliminating the risk of an accident within the queue
Airport Passenger Guidance (APG)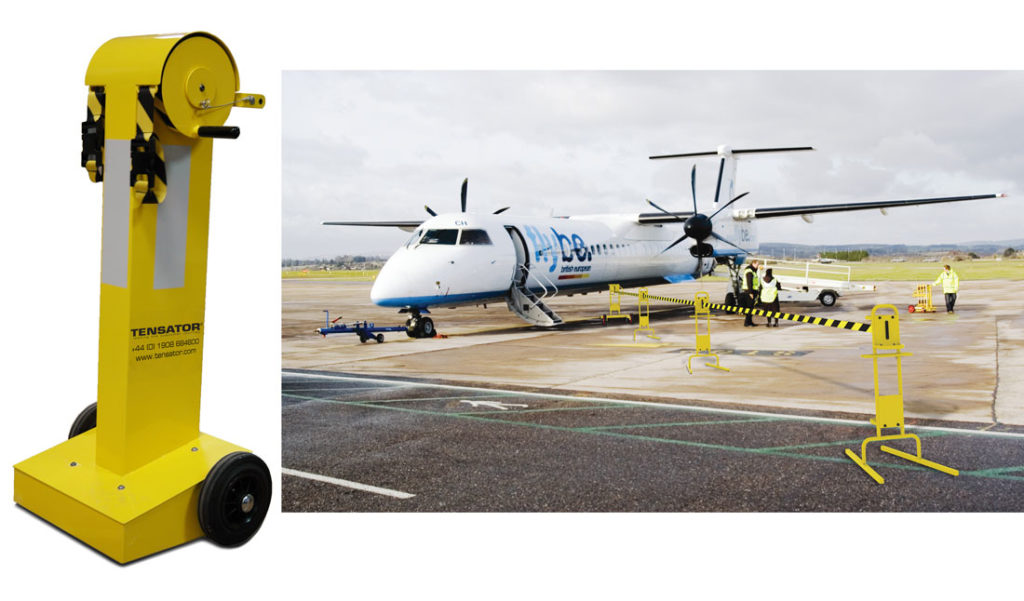 The passenger guidance system is a robust and safe solution that guides passengers when boarding and disembarking the plane, ensuring that dangerous under-wing areas are kept clear, putting safety first.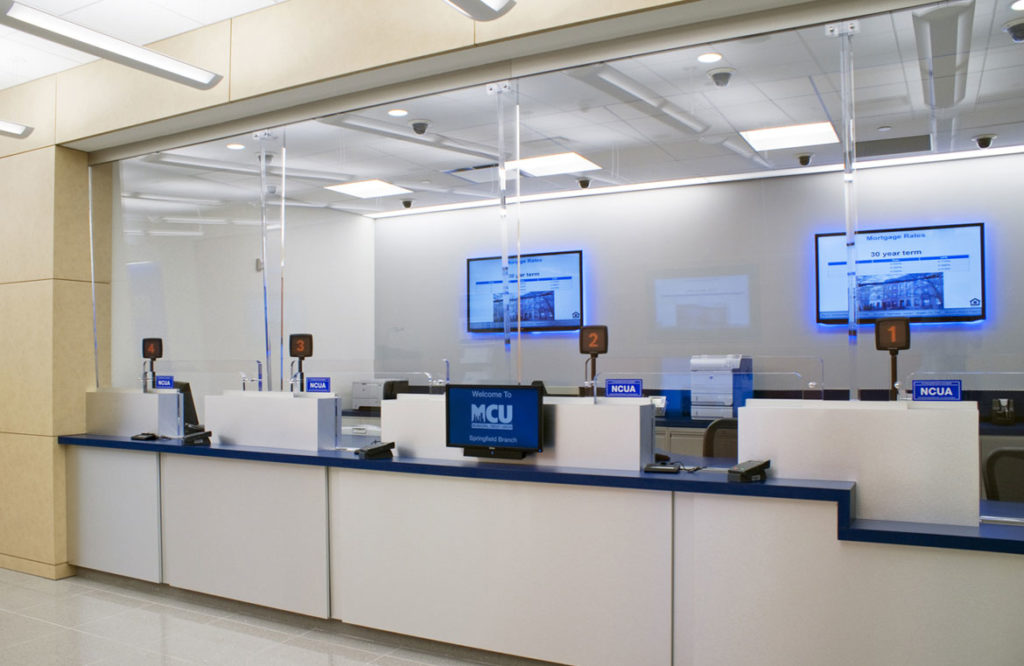 Electronic call forward solutions manage the distribution of waiting customers from the single line queues to the available service points on a first come, first served basis.